Philosophy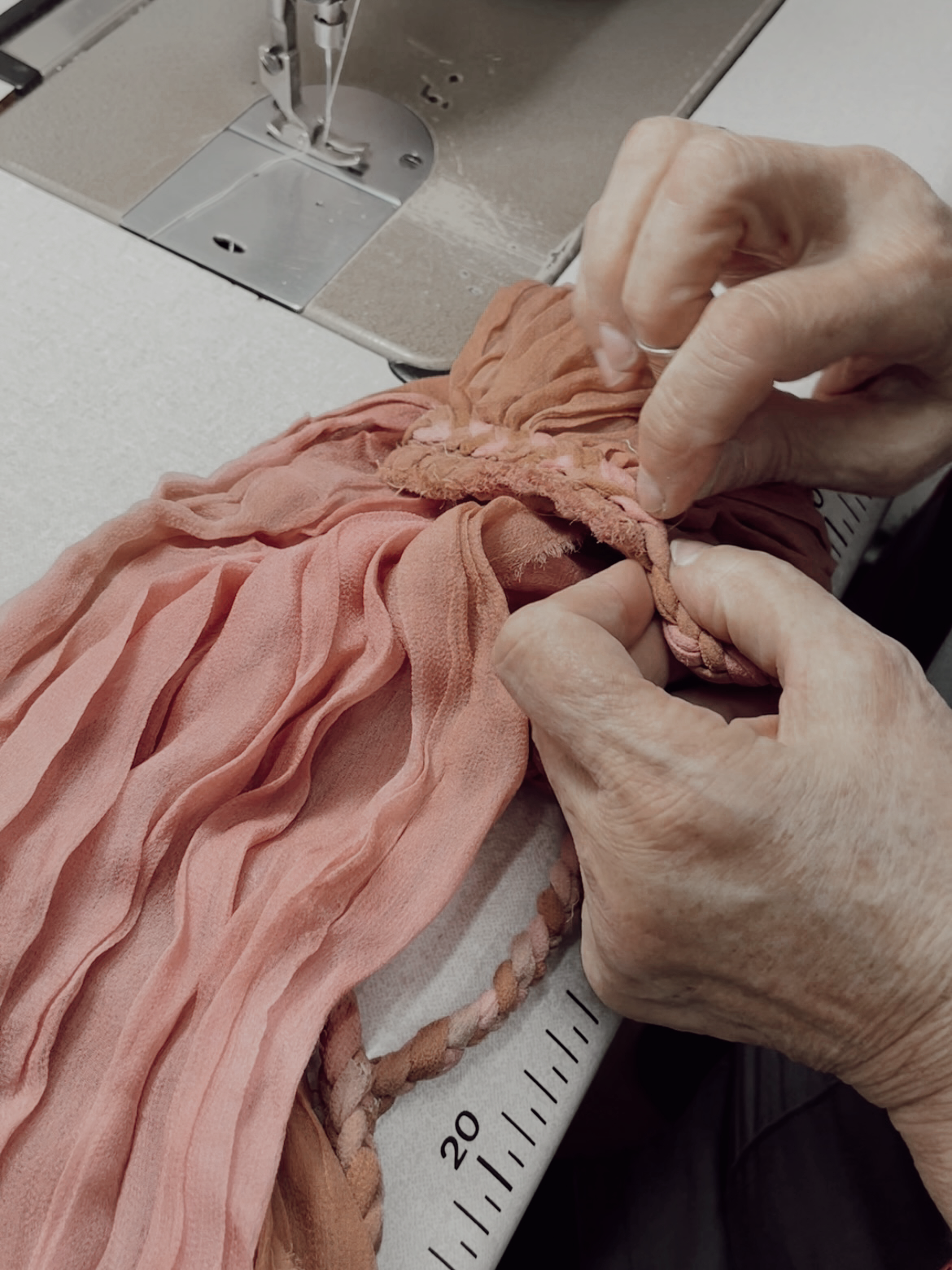 Mindful intersection between tradition and innovation.
We focus on meaningful creation and a slower approach to design with special emphasis on history, process, and handcraft. Through observation and modernization of artisanal techniques, we honor the hands of creation, preserving their history and artistry by bringing it forward for a new generation. We celebrate transparency and mindful practices, generating nuanced intersections between tradition and innovation.
SUSTAINABILITY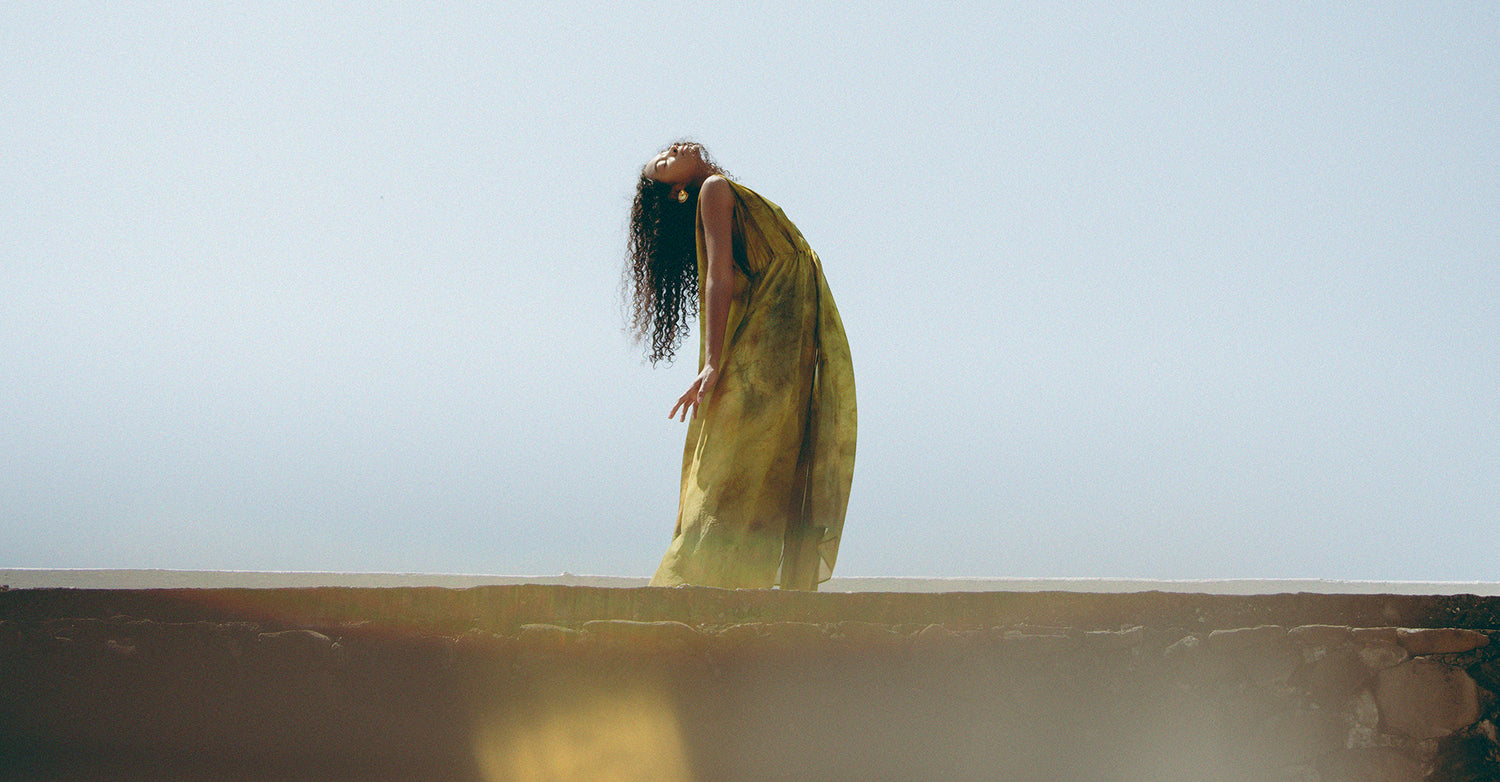 Sustainability is in the whole circle.
SPIRIT
We believe in life above all things, we are conscious of our responsibility as makers and we dream of a world where we all design thinking of the impact of our creations as well as the emotions you feel when wearing them. Our purpose is to design through our life experiences creating unique pieces that carry our soul and essence.
PEOPLE
Producing locally allows us to visit our manufacturing facilities regularly, providing a close and personal relationship with the artisans where we can also ensure prime labour conditions. We recruit talent from all backgrounds, encouraging employment that is inclusive and respectful of diversity.
PLANET
Sustainability is in the whole circle, starts with the choice of material, then continues with the manufacturing process, the design of our eco-friendly packaging, the shipping choice and ends with customer education. We are not perfect, but we know fashion must strive for responsible manufacturing and we are proud to be part of that conversation.
"Sustainable development is development that meets the needs of the present without compromising the ability of future generations to meet their own needs."
- United Nations World Commission on Environment and Development
MATERIALS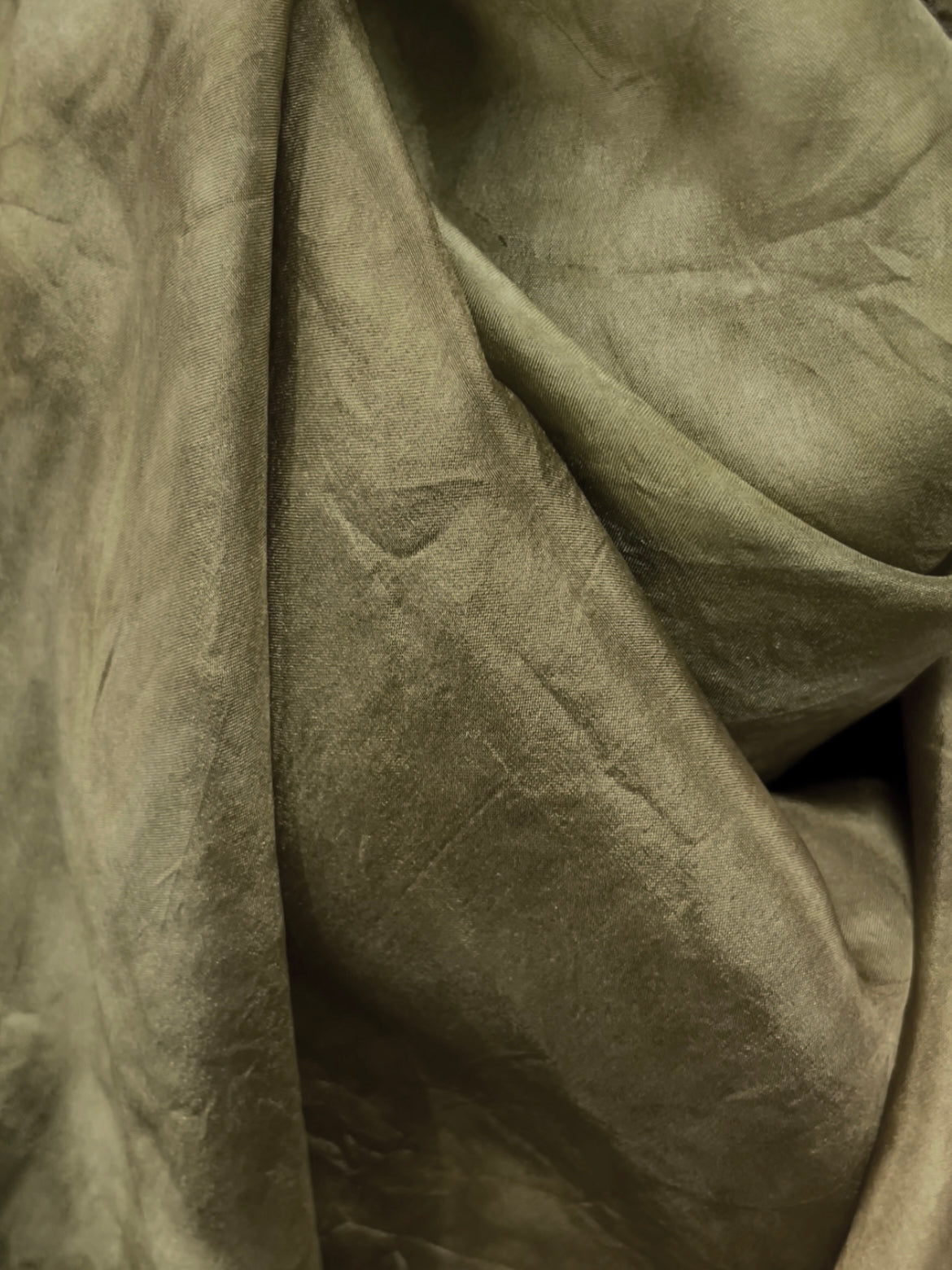 To produce a responsibly made product, we choose each material with intention and care.
In the spirit of fewer, better things, from the design to the final product, we aim to minimize the amount of material we use in the first place. We prioritize natural and recycled fibers, and we sought to replace petroleum-based synthetic materials with natural alternatives that we carefully choose for their special-ness and longevity.
MANUFACTURING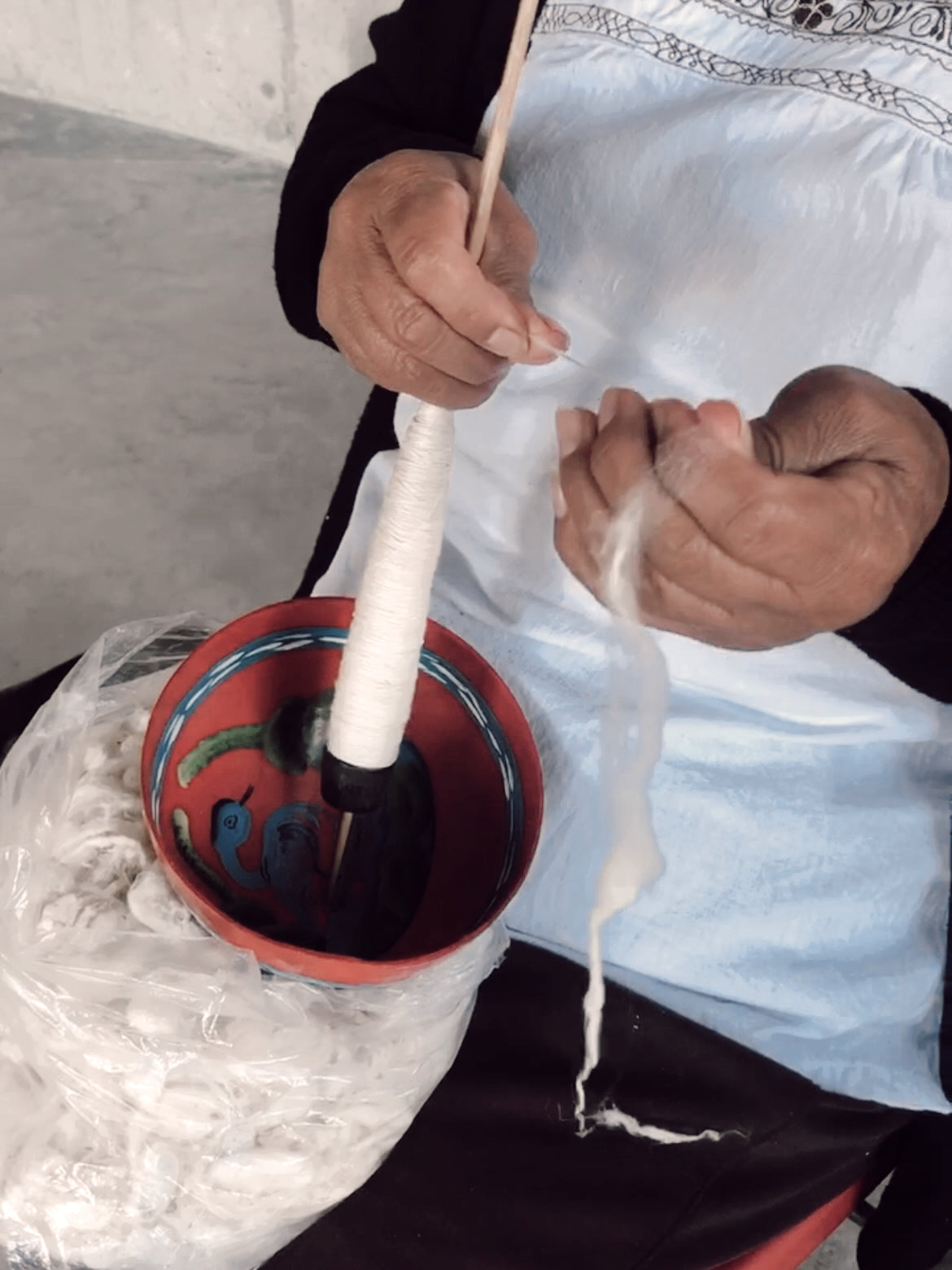 We strive to establish circularity within our own supply chain.
We are currently focused on small quantities, limited material consumption, and working with mostly stock service— these are ways fashion can minimize waste and energy. We strive to establish circularity within our own supply chain.
VALUES & ETHICS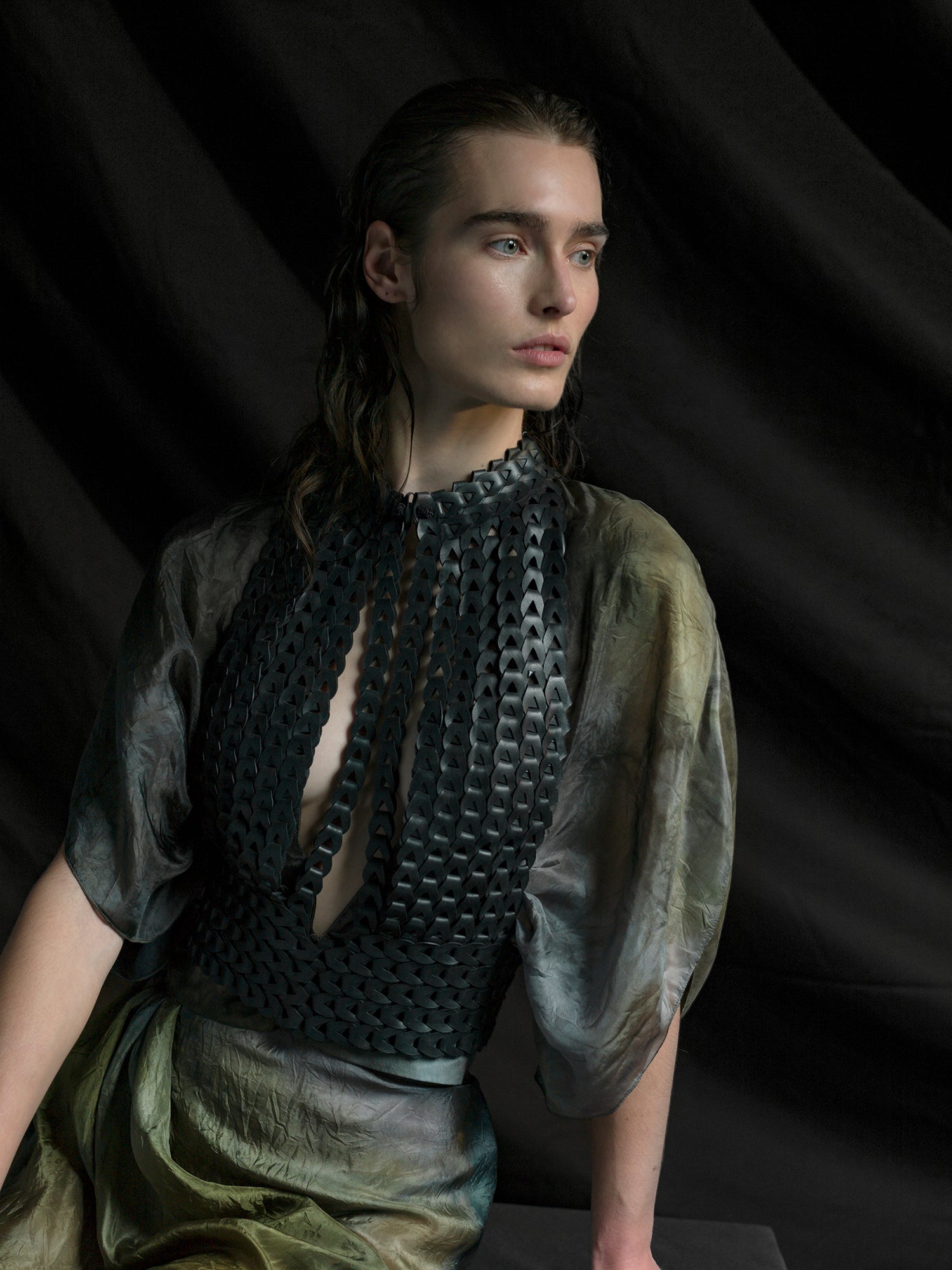 We always work with partners who share your values and ethics.
We build deep, multi-year relationships with factories and keep in consistent contact, not only to keep the transparency on our supply chain but also empowering our community of artisans through our long-term relation. We always work with partners who share your values and ethics.
IMPACT STRATEGIES
Digital printing & low impact dyes

Our prints are made through digital printing to reduce fabric waste and allow the flexibility to have small runs of production. Digital printing reduces water waste and there are no screens or colorant baths that require cleaning.

All our pieces are hand-dyed with low-impact dyes. These are dyes that have been classified by the Oeko-Tex Standard 100 (an international certification process) as eco-friendly. Generally, low impact dyes do not contain toxic chemicals or mordants (which fix the dye to the fabric), require less rinsing and have a high absorption rate in the fabric (~70%). High absorption rates and a decreased use of rinse water create less waste water.
Packaging

Our hang tags are made from 80% recycled paper and the tag strings made from 100% organic cotton and jute.

Our home compostable padded mailer by Grounded is made from renewable bioplastic film. The mailers break down into healthy compost leaving no microplastics and conform to all most major compost certifications including OK Compost Home and AS 5810.

Positive impact per 1000kg of our packaging:

- 300 fossil fuel removed

- 149 kgCO2 carbon footprint reduced

- 1000kg ocean plastics collected
Reduce, reuse, recycle

We aim to improve our efficiency rate of material used to minimize waste and recycle or reuse what is left. Initiatives like using dead stock textiles for our limited-edition pieces or including scraps from one collection in the design of new garments are specific measures to fulfill this mission.

We believe today's pieces should become the vintage of tomorrow. For this reason, we create pieces that will outlive changing trends and we use materials that will age beautifully.
We care, you care

11% of a garment's total emission comes from how it is cared for once it is made.

Here are some top tips for sustainable washing:

Storage: Store your clothes in well ventilated spaces to try and keep odours at bay.

Wash less: This is the most sustainable way to care for your clothes!

Machine wash: Always wash at 30. Use a guppy bag to catch any microfibres that may shed. Also use an Ecoegg or soap nuts instead of
washing powder for chemical free cleaning.

Spot clean: For those little accidents or marks, take a damp cloth and dab those little marks away.

Sunshine: Did you know that the sunshine is a natural stain remover?

Refresh: You can make a homemade refresher spray from 50% fabric conditioner 50% water to give your clothes a freshen up.

Fresh air: Dry in the sunshine and make the most of mother nature – just remember to turn inside out to prevent your colours fading in the sunshine. Just 30 minutes of fresh air can neutralise any whiffs.